Good morning to all. The first two weeks of February were going so nice and peaceful and s-l-o-w and I was enjoying 2021 –  I was relaxed and enjoying my daily routine and really progressing on my hand work and OMIGOSH!
Then up jumped Mother Nature and GLOBAL WARMING – the 2021 Texas Blizzard with snow, ice, snow and an Electrical Grid that failed due to the idiots who WERE in charge – they have since resigned and Governor Abbot will correct this problem.  My hat is off to our electrical company in Wilson County, (FELPs) because we only lost electricity 4 hours and the bill only went up $100.00.  We normally do not run the heat in the winter unless it gets in the 20's.  We had to keep the Thermostat at 60 to prevent frozen pipes and we were blessed with no issues.
We faired better than most of our fellow Texans.  We were only without water for over 2 and 1/2 days, no internet for 10 days, used the snow and ice for bathroom breaks, but we had a good supply of Spring Water for drinking as they had to issue a "boil the water" notification for 9 days until SS Water Supply fixed their frozen pipes.
During Snow week (and probably before) I screwed up my back.  I have Sacroiliac Joint Dysfunction, so I have an appointment with my  Pain Management Doctor for Monday.  To get rid of the pain in my left leg when I walk, I will need a Radio Frequency (RF) treatment.   The RF treatment consists of twilight sleep while they cauterize the nerves from the waist down so I can walk without pain.  The last RF was in 2018, so I am hoping that I do not have to have another MRI but if I do that is OK – I want my life back.  My daily walk has really suffered and now I am hoping to get back to my normal routine soon.
This is a picture on Day 2 of the Snow as the sun was coming up.
This is a picture of the front of our house.  Love those flags flying in the wind.  Speaking of wind.  We have now become another Windy State in America.  We have had more high winds the last 4 months – almost every day between 15-25 MPH.   Very unusual for our area.
We lost both of our North Folk Island Pine trees.  The other tree had been with us since 2010 as we always took it to Sierra Vista Arizona each winter in the RV for our 'little Christmas' tree.  It had really grown this past year so it was sad to lose it.  Now it is time to make new memories with some new ones.  Clay has the green thumb in the family – not me!  They see me coming and just die!  LOL
As for my quilting life and time spent reading my favorite Blogs was not doable.  There are blessings that have been happening – we sold Clay's old FasTrack lawn mower yesterday, the SAFD has finally begun processing the BAMC Claim, and I have finished all I need to do with this job other than to wait for the final EOB's from SAFD before sending the THIRD 250 page request for reimbursement to BCBS!  I have finished developing the 2 spread sheets which helps keep track of the bills paid and what the reimbursements will be. I consider this a  blessing since I am now finished with being Miss Billing Clerk of 2020 with no pay!  LOL.
Now for my PHD 2021 finish for February!  I made a quilt for Julie who is expecting a baby on 14 April 2021!  So not all was lost as far as that goal.  Just did not get a post done in time.
Status of OMIGOSH – I finished 8 more blocks for OMIGOSH in February!  Yea!  I only have 8 more blocks to make and the quilt will be called DONE!  I made two blocks (consisting of four 9 patch blocks and four ShooFly blocks) from each fat quarter that I had selected from Barbara Brackman's fabric lines.   It will be great to get this one ready for quilting. Each block is 9 and 1/2″.    The 9 patches are 2 inches along with the Square in a Square for the ShooFly blocks.
UPDATE – UPDATE!  Thanks to Sharon Kwilter's comment on pointing out a little SnS block that was placed incorrectly, it is now correct!  Thank you Sharon.
I have started to continue working on SAG Medallion , Indian summer, and Counted Cross Stitch in the evenings,  but they are not ready for pictures.  I lost a lot of quilting time the last 3 weeks.
Some of the days have been so difficult in the last 18 months.  I subscribe to  God Tube Today which gives me promise that things will get better when we have those dark days!  Today this one was so perfect for me!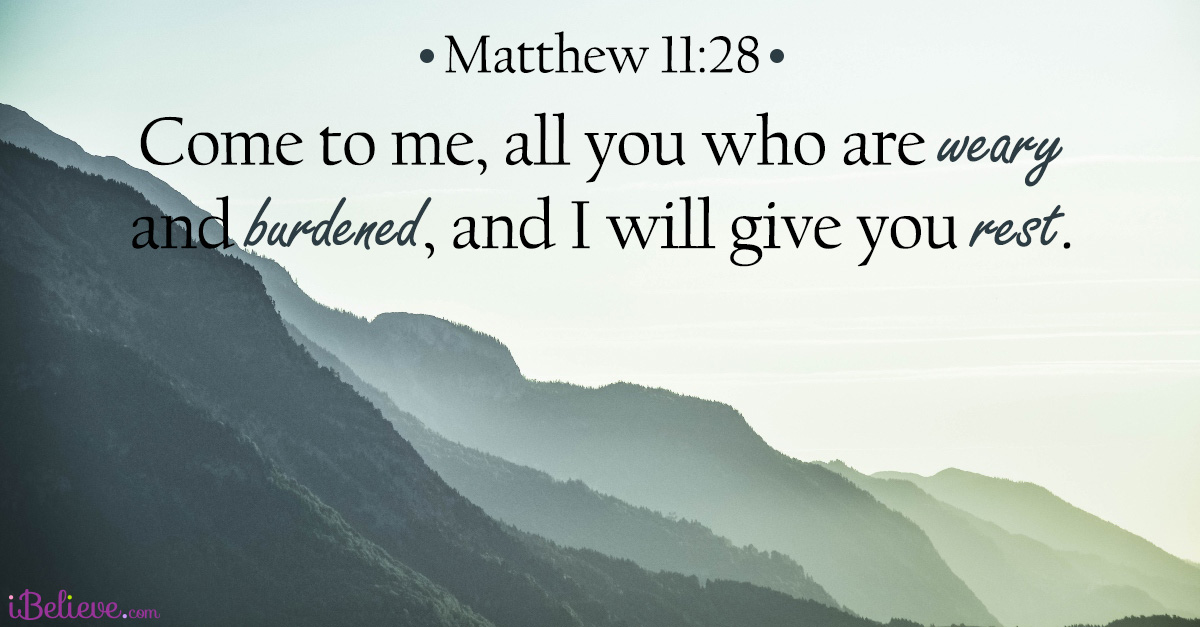 I was raised win the Methodist Church with the King James Bible and this is the verse from that Bible.  "Come unto me, all ye that labour and are heavy laden, and I will give you rest".  After all we have been through, peace and rest has arrived within me.  I pray that it stays this way.  Clay and I are so blessed to have each other – when one is down the other is there to help.
I have missed all my To Do Tuesday Goals, but did meet the PHD 2021 goal early on in the month of February.  Now to work harder to catch up in March!
Hugs, Nanette
Linking To:  My Quilt Infatuation; Confessions of a Fabric Addict; Finished or Not Friday ; Em's Scrap Bag; BOM's Away;  Sew Fresh Quilts; Crazy Mom Quilts;  Oh Scrap; Scrap Happy Saturday; Slow Sunday Stitching  Quilt Fabrication Mid Week Makers; Peacock Party; Design Wall Monday, For the Love of Geese,Scrap Happy Days, Quilting Patch Linky Party To-Do-Tuesdays;PHD in 2021;